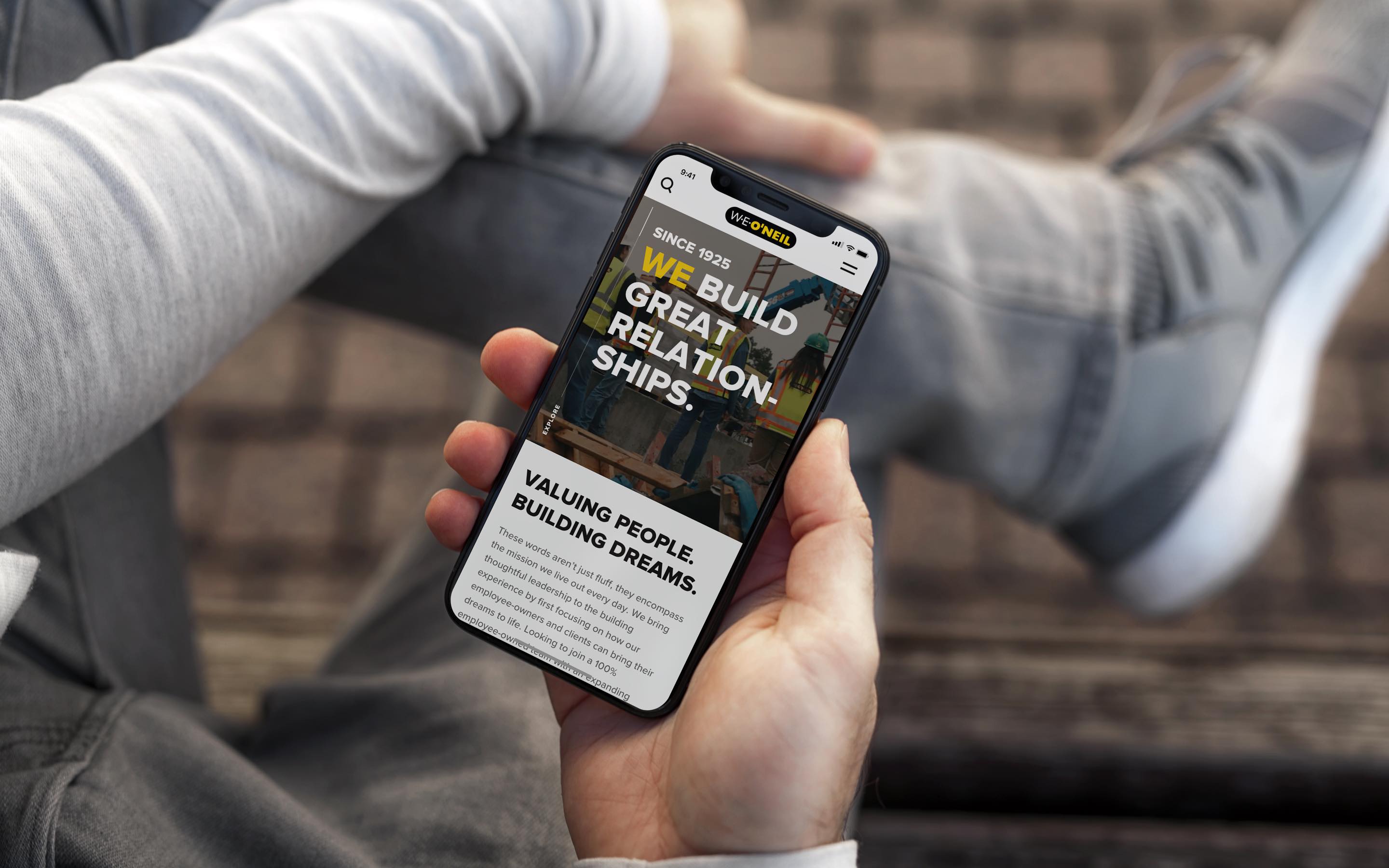 Founded almost a century ago, W.E. O'Neil Construction has established itself as an award-winning and nationally-ranked industry leader. Our task was to polish their brand visually, and build a CMS that provided nearly unlimited potential to celebrate their employees, recent projects and commitment to quality.
View Site
What We Did
Strategy
Copywriting
UX/UI Design
Development
Wordpress CMS
A Collaborative Approach to Design that Doesn't Avoid the Tough Questions
Depending on the size and scope of a project, our process will typically involve a creative exploration of Style Boards that incorporate key design components such as headlines, buttons, icons, imagery and color; all of which we review with clients. These Style Boards help to drive a dialogue that informs our website design systems. The process of getting to the point of presenting Style Boards involves a lot of information gathering from, and frank conversations with our clients.
W.E. O'Neil had positive reactions to Style Board Concepts 2 and Concept 3, which we formalized into various homepage design concepts with varying degrees of boldness and color. This process allowed for a greater degree of creative transparency and client ownership, as they saw their decisions being brought to life.
"NK has their system down—they are very organized, they have a plan, and all of their team members have well-defined specialties. They were also priced fair, kept on schedule, and were generous with advice and service. They were very professional and were always incredibly responsive. I highly recommend them."

Anna Black, National Digital Marketing Manager
View Site
Before & After
"The end product looks amazing and represents us well. We now have a website that finally matches who we are."

W.E. O'Neil Regional President
View Site